Workshop Chairs
Waltenegus Dargie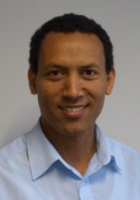 Waltenegus is an Associate Professor at the Technical University of Dresden, Germany. He obtained a PhD in Computer Engineering from the same university in 2006. He holds MSc (Technical University of Kaiserslautern, Germany) and BSc (Nazareth Technical College) degrees in Electrical Engineering. Waltenegus has been Guest Editor to the Journal of Network and Computer Applications (Elsevier), Journal of Computer and System Science (Elsevier), and Journal of Autonomous and Adaptive Communication Systems. At present, he is also an Associate Editor of the International Journal of Embedded and Real-Time Communication Systems and Journal of Computer and Network Applications. His research interests include energy-efficient computing, wireless networks, wireless sensor networks, and ubiquitous computing.
Juha Plosila
Dr. Juha Plosila is an Associate Professor in Embedded Computing at the University of Turku, Finland. He received MSc and PhD degrees in Electronics and Communication Technology from the University of Turku in 1993 and 1999, respectively. He is the leader of the Embedded Computer and Electronic Systems (ECES) research unit and a co-leader of Resilient IT Infrastructures (RITES) research program at Turku Centre for Computer Science (TUCS). He is an Associate Editor of International Journal of Embedded and Real-Time Communication Systems (IJERTCS) published by IGI Global. Plosila's research work focuses on adaptive network-on-chip (NoC) based parallel systems at different abstraction levels, with a special focus on emerging 3D stacked multiprocessor systems.
Vincenzo De Florio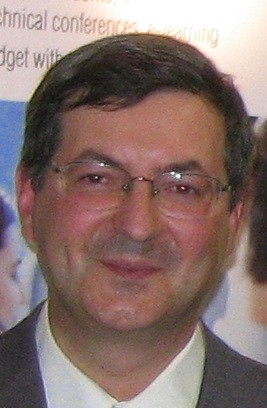 Vincenzo De Florio received a doctoral degree in applied sciences from the Catholic University of Leuven, Belgium, in 2000. He is post-doctoral researcher with the PATS research group of the University of Antwerp, Belgium. There he is responsible for the PATS' task force on adaptive-and-dependable software systems. Vincenzo published 3 books and about 100 research papers. One of his algorithms is in use by CISCO for dynamically load balancing and parallelizing the nightly tests of a digital television content-processing embedded device.
Technical Program Committee
Akinori Abe, NTT Communication Science Laboratories, Japan
Liliana Ardissono, Universita degli Studi di Torino, Italy
Thomas Hollstein, Tallinn University of Technology, Estonia
Alisa Devlic, Ericsson Research, Sweden
Patricia Dockhorn Costa, Federal University of Espirito Santo, Brazil
Alexandre Guitton, University of Blaise Paskal, France
Marcus Handte, University of Duisburg-Essen, Germany
Masoud Daneshtalab, University of Turku, Finland
Stephan Reiff-Marganiec, University of Leicester, UK
Pasi Liljeberg, University of Turku, Finland
Vincenzo De Florio, University of Antwerp, Belgium
Liang Guang, University of Turku, Finland
Kanagasabapathi Somasundaram, Amrita University, India
Sebastien Lafond, Åbo Akademi University, Finland
Klaus Hofmann, Darmstadt University of Technology, Germany
Leonidas Tsiopoulos, Åbo Akademi University, Finland
Marisa Lopez-Vallejo, Ciudad Universitaria, Spain
Mirco Musolesi, University of St. Andrews, UK
Santi Phithakkitnukoon, MIT SENSEable City Lab, US
Andreas Riener, Institute for Pervasive Computing, Austria
Gregor Schiele, University of Mannheim, Germany
Francois Siewe, De Montfort University, UK
Rene Schumann, National Institute of Informatics , Japan